Waiting
2021

The deafening sound of a foghorn distorts perception of space. Limbs become stiff and heavy in the cold nothing. Everything is still, and still unmoving. In this big blue atmosphere, the dim, illuminated, humid underworld paused beneath moss and lichen. Looking at the island feels like being lost in a vast country, somewhere now without language or direction. I dream about this future place without knowing its old name, waiting for the world to begin.




I draw from the experience of living on the uninhabited island of Seili for a short period of time. The island is of historical importance, located between Finland and Sweden on the Turku Archipelago. The juxtaposition of its dark past and its current function as a nature preservation and research institute makes us feel we are walking on the surface of a planet which existed long before and will exist long after humanity has perished.



I photograph places and objects that stand before the predictions of the doomsday clock. These become locations and structural indications of a world which mirrors itself. The work is about waiting for authorities and systems to act for us as a collective entity, while taking on the role of a passive observer.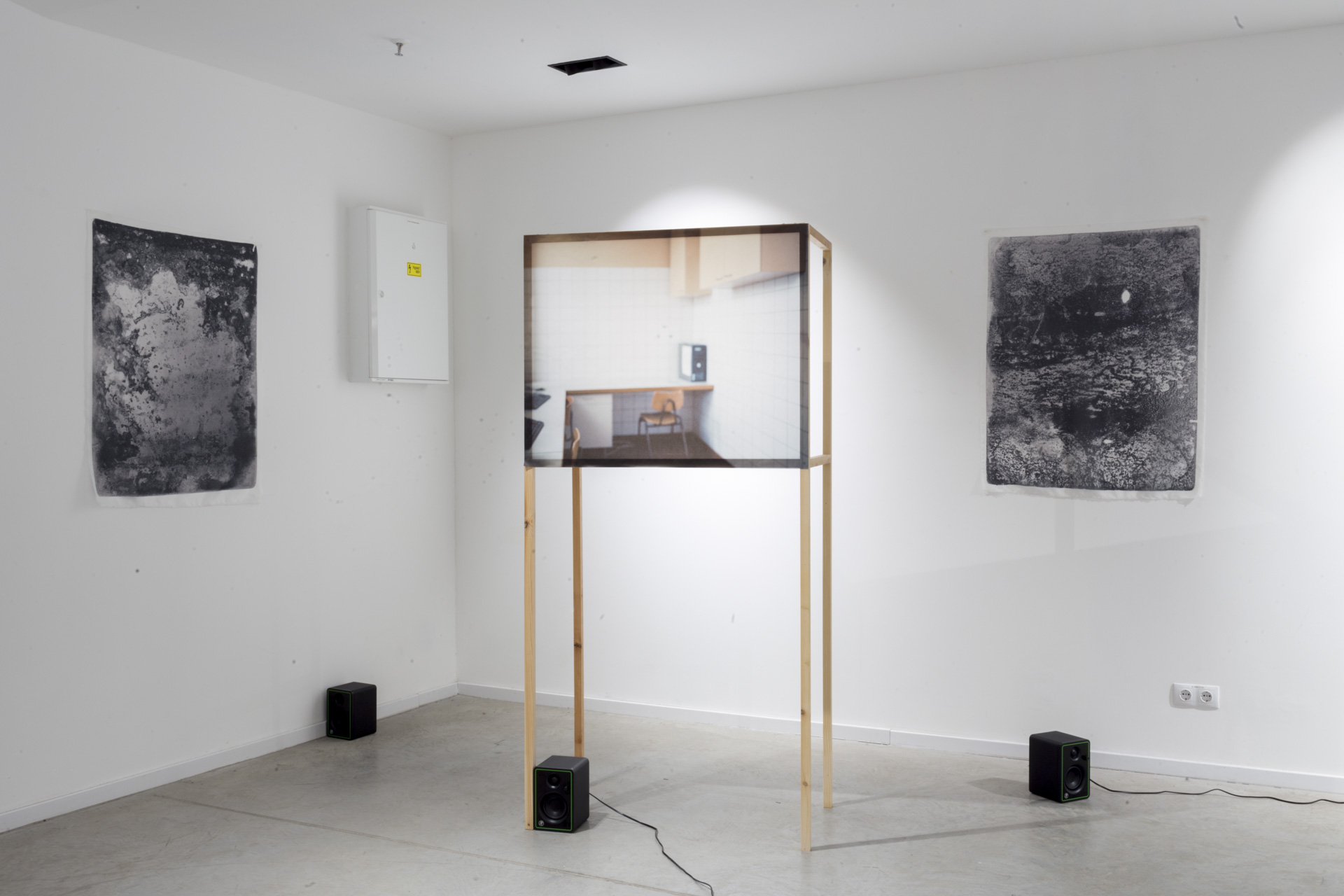 Everywhere, European Studies, G001 Space, MOME Budapest, 14-28 February 2022


In the installation, a 30 minute, 3-channel soundscape accompanies the pictures.
I recorded the sound of moss, lichen, reeds, water and wind from the nature preservation of the island, and layered them with recordings of marine biology research text excerpts about the oil spills from 1960s books found on the island of Seili, read by a man (Niko Tampio) and a woman (Lorena Articardi).